Full-Service Boarding
Perkins Veterinary Clinic includes a full-service boarding facility for pets in the local communities. We always have a veterinarian on duty at the clinic so you can leave town knowing that your pet is safe and receiving experienced care.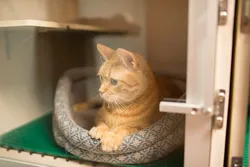 There are many advantages to animal boarding at our veterinary clinic rather than at a kennel facility. Our clinic is a clean, modern facility, and our veterinarians have thought of everything to make your pet's stay at our animal clinic as enjoyable as possible. Dogs are walked at least twice a day at our pet hospital and large runs are available for active and large dogs. Comfortable, clean bedding gives your pet a nice, soft place to lie down and relax. Special feeding schedules are available and your animal will receive tender care from our trained staff while they are staying here at our hospital. We will also administer any necessary medications according to the proper schedule. We cater to the special needs of pets such as arthritic pets or pets on certain medications. The pets are always treated as if they are our own.
Pet Boarding is Supervised by Veterinarians
Should a medical issue arise, one of our veterinarians is just moments away to treat your pet. We know that quality pet care is your main concern and we make sure to offer individual and experienced service to all pets in our care. The animal boarding area is available for viewing anytime and we welcome you to take a tour.
To ensure that our facility is always a healthy place for your pets to stay, we require all animals to be current on their vaccines, including NB for kennel cough, have a negative fecal within 90 days, and be flea and tick free. Any of these services your pet might need can be done at check-in. Our veterinarians can also give your pet a thorough examination w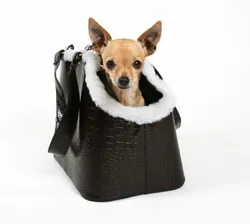 hile they are boarding here at our pet hospital. If you are missing your pet while you are away you can call and check on them anytime or if you have email, let us know and we will send you an update and a picture.
Perkins Veterinary Clinic has established a unique 4-day work week with two shifts (including staff and a veterinarian) that enables us to keep our clinic open 7 days a week. For your convenience, our pet hospital is also open until 8 p.m. on weeknights and 6 p.m. on Saturday and Sunday. Many boarding facilities close at 5 p.m. and are closed on Sundays, making the boarding of your pet inconvenient and expensive. For example, if you live in Cushing and you fly back in on Saturday afternoon, you might have to wait until Monday evening to pick up your pet from other facilities. However, here at our veterinary clinic you are able to retrieve your pet on Saturday or Sunday.
If you have questions about our boarding facility or would like to schedule a stay for your pet, please contact us at (405)547-2442.